<<<Back to the gallery index
Tobi and Pixie's Gallery

Name
Tobi and Pixie
Age
less than 1
Breed
'Moggy
About

Tobi is the black and white little male, Pixie is the ginger female one. These snaps were taken in July last year when they were only about 8 weeks old. He is bigger than her, fast and purrs really loudly, but she is the real hunter, she may be smaller and quieter, but she makes up for it in 'gifts'. We got them in July and over the last 8 months have had many mice, moles and even a bird through the cat flap, mostly from her.
Tobi and Pixie enjpoying some food
Pixie enjoying some more food...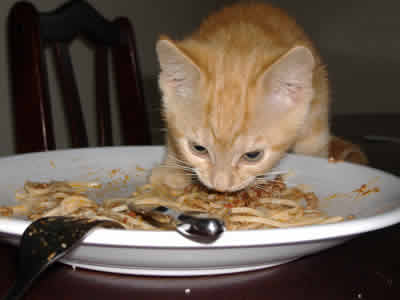 ... and now for some spaghetti - She certainly likes her food!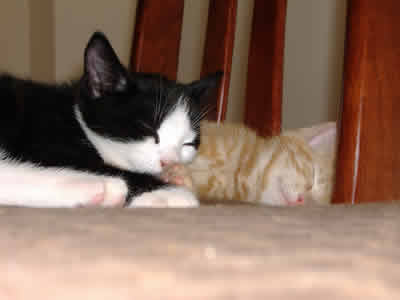 After all that eating there's only one thing to do...