<<<Back to the gallery index
Buster's Gallery

Name
Buster
Age
6
Breed
'Tabby
About

Personality:Confused...I think Buster is confused as to if he is a cat, a dog, or a person. He has his own room in the house and his own pillow and spot to sleep in our bed. He gets up on his hind legs like a dog and begs either for something special or just to be held. He loves to go out in the backyard on his leash and play like a dog does too. He is the most loveable and patient cat when it come to my two toddler boys. He cuddles with them, gives them kisses, and even follows them around the house. He runs off with their little trains and dinosaurs and plays with them. Oh, and he is huge...20 pounds. He is truly a pleasant and playful part of the family.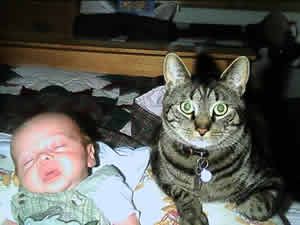 Buster taking on his role of big brother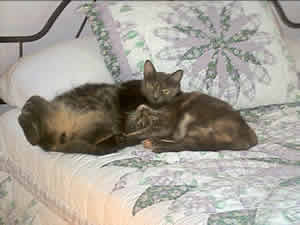 Buster and Zoey (my mother's kitty) wrestling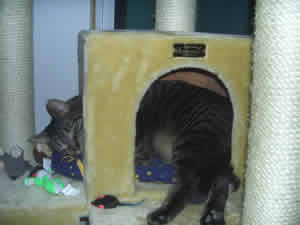 Buster too big to fit in his house but still loves it.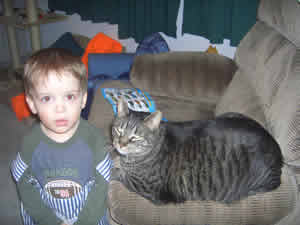 My 3 year old and Buster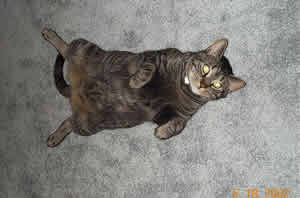 Begging for attention the day we brought our first son home from the hospital