<<<Back to the gallery index
Max's Gallery

Name
Max
Age
1 year 7 months
Breed
'Moggy
About

Max is a great cat. he likes going outside for walks on his leash. His favorite game is to bring down the toy mouse when we throw it upstairs. He also likes running after the red dot from the laser light pointer. Max is always purring. as soon as u pick him up, he starts purring. If he is sitting next to me as soon as I say \"Hi Max\", you can hear him start purring. He purrs so loud and gives kisses. He loves eating olives, lettuce, cucumbers and grass. He lets me brush his teeth and clip his nails without complaning. Max knows what \"get down\" and \"go get it\" mean and will do them only when he feels like it!
How about I just relax here until dinner time?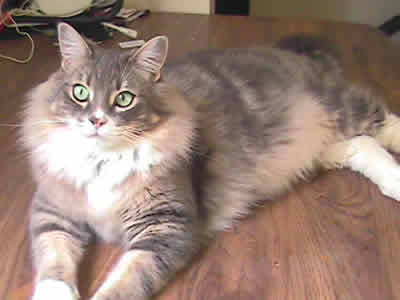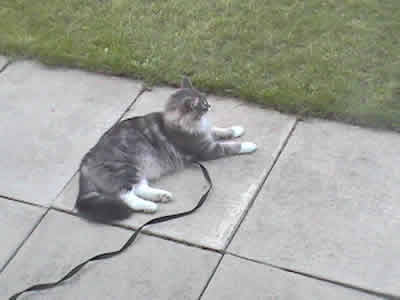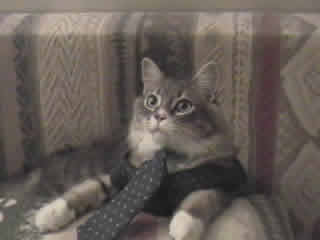 Max looking like a willing candidate for stuffonmycat.com